QNX, the RTOS (Real Time Operating System) invented in the early 80s by Waterloo Universitys students Gordon Bell and Dan Dodge, is one of BlackBerrys (BB) assets and a pillar of its CEO John Chen's turnaround strategy.
This article tries to evaluate it through few assumptions, based exclusively on broadly known information.
QNX is a RTOS for embedded systems. Its hub-and-spoke architecture allows for many applications to run simultaneously, securely, and stably. It is the solution when you need an operating system that simply cannot crash. It is already present inside a plethora of different devices, especially (but not exclusively) in the automotive industry, for infotainment and telematics systems (in around 200 different car models). Due to its high level of reliability and its unique history of certifications, QNX does have the most experience in the automotive sector, although other players (Microsoft (MSFT), iOS, and Android) loom on the horizon.
Interestingly, in the latest tech fever for autonomous driving, QNX could play a key role as the basic OS (or one of the main OS) of virtually all the autonomous cars solutions, which makes the bull case for QNX.
So how could QNX be valued today? My answer is as simple as this: at least like the other credible players in the Autonomous driving impending transition.
Actually, this statement should be obvious enough for what will become the OS standard for the next automotive computer generation. Nevertheless, a thesis surfaced, mainly in the SA community, claiming that the Operating Systems of the embedded systems are indeed not so profitable and QNX will be never able to get much more than the actual selling price for its products (around $3-5 per car module).
This can be inferred from a short answer Chen gave to the analyst Todd Coupland during the company's Fiscal 2017 Year-End Fourth Quarter earnings conference call:
Todd Coupland
OK. So, my question on QNX and just the automotive opportunity. So, with respect to that last question, John, I get like all those pieces you're working on. The one thing we're struggling with is if you sort of stack all that up without giving us individual pricing on each one of those areas, when you think about sort of a per car opportunity for your business, how are you thinking about that? Is that over time, $10 per car, $50 per car? How are you thinking about it?
John Chen
Yes, I think about it. So, I'll give you the current – I'm not giving you the pricing of that. But if you look at our current infotainment systems, I think the street price is about $3 to $5 a car. That's the Street price. So my competitors and myself and everybody is in that neighborhood
And if you stack these modules together, the ARPU should be 4, 5 times of that number. Now of course, now you have to do discount it, and you've got the volume wise it and then the new product that's got coming out. So, I mean it's just a normal type of business where you continue to enhance the offering, and each of the offering is a module, and you get royalty on that and then – and one of the thing that I think is exciting for us is not that we're done there, by the way. I just want to make sure that everybody understands. When I talk about a portal, a vehicle portal management, it's kind of the next things that we're focusing on is to generally recurring monthly revenue and all from these kind of the world of connected cars and the need to have enhanced security or constant monitoring of security and anti-hacking and malware. (my emphasis added)
Basically, the analyst asked Chen if he could imagine the price of the product he will manage to get when autonomous cars are on the road.
He declined and just reported the price QNX is getting from the actual product sold. He also suggested a possible way of thinking of its future business development, what should be like: it is possible that when they have a OS able to run AC, they will add many features or modules to it, in order to maintain the same price per module, but adding many modules (no one can know now how many).
Chen also added an interesting point: probably, they will have a vehicle portal management service that will bring them recurring revenues, in which case, they probably wont need to put a higher price for the OS' modules.
What sounds naive here is that BBs critics interpreted this short answer of Chen like a milestone for the future QNXs sales, as if Chen had said: guys, you know what? We will never be able to get more than $3-5 per car with our OS!
Hence, other ridiculous assumptions like: the OS for an autonomous car is not a big thing, the other parts (learning machines, Lidar, and such) will get more money. But my favorite is: by law, BB will be forced to keep the OS price at the actual level, because if it didnt do it, it would infringe the license agreement with its actual customers!
Here are my answers:
Assumption 1: The OS for an AC is not a big thing.
I dont know how big it will be, but there is no reason it will be different from a personal computer OS. Many believe AC will be the next generation of PC, by the way. So, if QNX manages to become THE Operative System for AC it will not be less important for AC than what Windows has been for personal computers (and still is, despite the decreasing trend of PCs sales, with roughly $15B of annual sales, plus $25B of Office brought to Microsoft).
Moreover: while Windows for MS has never been a product that could technically beat all the competitors, with QNXs OS, this could very well happen indeed, given the importance of the security and safety issues in an ACs context.
Furthermore, if it would be true that the main winners in the future AC market will be the producers of other parts like learning machine, sensor etc, then why isnt BB, with its pile of cash available ($2.5 B), buying a company that provides all these items, like NAVYA for example? Why didnt Chen purchase NuTonomy like Delphi did for $400M? Again, the answer is simple: at the moment, there is no need to rush in the development of other products (with lower margins than OS, by the way), because now they would have to deal with 2 possible outcomes:
Autonomous cars will not come in the nearest future, therefore, it would be useless to spend time and money adding new autonomous cars-related objects at the companys expense; or the autonomous cars will become a reality in the next 5-10 years and QNX (or BlackBerry) will become a giant, as MSFT became a tech giant with Windows.
Therefore, it is much better, from BBs perspective, to keep building an even more compelling OS, and to increase the gap between QNX and the followers, instead of focusing on other fields.
Assumption 2: A lot of car companies already run QNX OS so BB cannot ask more money from them or increase the price for other potential customers.
Actually, it would be too easy to say that QNXs Operative System for autonomous cars will be a different product, needing a different license agreement for customers to sign. It is also true that, as Chen pointed out in the extract reported above, price increases could arise from additional modules sold and/or from recurrent costs due to software maintenance. Therefore, there will be no need to raise the price of the actual modules. In any case, lets have a look at the actual license agreement that QNX has with its customers.
At the page 9 bullet 7.6 (Prohibited Activities) we read that the users are not authorized to: Use the Software in any application in which death, personal injury, or severe physical or property damage is a foreseeable consequence of Software use or failure (collectively, "High-Risk Applications") including but not limited to the operation of nuclear facilities, mass transit systems, aircraft navigation, flight control or communications systems, air traffic control systems, weapon systems, and life-support machines.
You dont need to be a lawyer to realize that autonomous cars customers will need to sign another license agreement in order to use QNX as the OS of their autonomous cars, do you?
Once you set aside all these flaws and skepticism, you are left with the task of evaluating QNX correctly and objectively. So what I will do is simply transfer the figures that the market is actually giving to the other ACs reliable players.
Mobileye: bought by Intel (NASDAQ:INTC) for more than 40 times sales and 140 times earnings;
Uber (Private:UBER): Actual sales $6B (loss of $2 B) and $10B upcoming deal with SoftBank (OTCPK:SFTBY) for 14% of the company. Hence, the total valuation of the company is about $70B.
Nvidia (NVDA): P/S = 18, P/E= 52, P/B=20
Thus, this brings us to assign QNX a P/S multiple of around 25, which implies a QNXs fair value of about $4B.
As I previously explained, there is no reason not to consider this approach unless you are full of unfounded criticism, of course. There is no reason to give QNX less credibility than other actual players in the autonomous cars driving field.
Conclusion
Today QNX is approaching the car market with a compelling OS for Infotainment. Security for infotainment is as important as security for smartphones. Clearly, it must deal with a plethora of other Operative Systems, hence the actual price of QNXs modules. On the other hand, security is paramount for autonomous cars; so in 10 years, QNX will likely be the OS main supplier for the new generation of computers: Cars! BlackBerry will decide the price and car manufacturers, or tier 1 suppliers, will have no choice but to agree; otherwise, they will be left out of the autonomous car driving market.
Even if QNXs OS was just one of the 3 or 4 Operating Systems run by AC, its future opportunity would remain terrific.
QNX is like a start-up aiming to receive funds from investors. So for now it is selling its technology and business perspectives, not selling its balance sheet; and when it comes to evaluate it one should take into account mainly those perspectives.
Of course, we are trying to figure out the future here, but each new deal QNX accomplishes with a car manufacturer is a step towards exactly that future.
The fact that one of QNXs founders, Dan Dodge, is now part of the main crew of Apple autonomous cars efforts and the other one, Gordon Bell, has just returned home to the QNX team, makes this story even more exciting.
Disclosure: I am/we are long BB.
I wrote this article myself, and it expresses my own opinions. I am not receiving compensation for it (other than from Seeking Alpha). I have no business relationship with any company whose stock is mentioned in this article.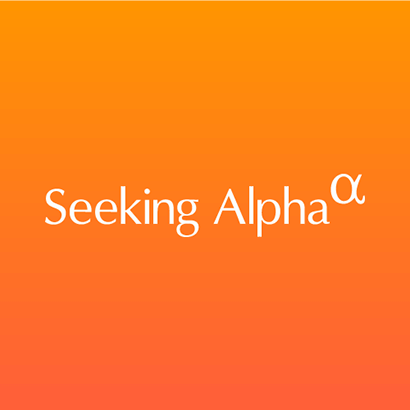 About this article:ExpandAuthor payment: $35 + $0.01/page view. Authors of PRO articles receive a minimum guaranteed payment of $150-500.Tagged: Investing Ideas, Long Ideas, Technology, Diversified Communication Services, CanadaWant to share your opinion on this article? Add a comment.Disagree with this article? Submit your own.To report a factual error in this article, click here