BTC/USD does not have the support that we might imagine following the price action Up to 14 Technical Events on the road to upper levels could derail any severe upside attempt
BTC/USD 1D
The Bitcoin is sitting on a weak floor, and the weight of the top roof could make it collapse, with enough components in the confluence who act as resistance to avoid any severe temptation to go higher.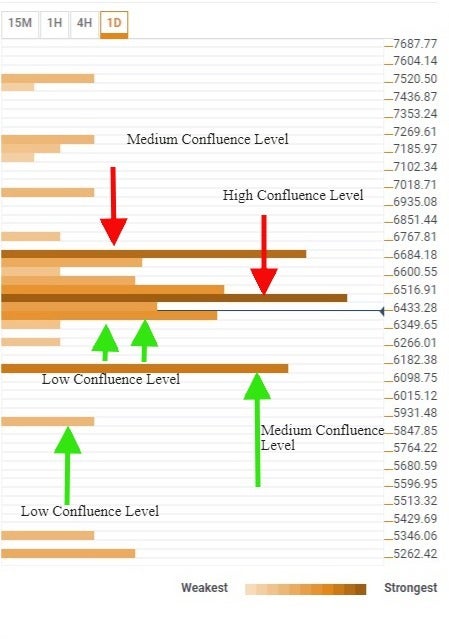 Below the $6,500 level, Bitcoin finds a few, but long-term supports, as the Monthly S1 Pivot Point Support at the $6,450 level. Below this, there is nothing to bring ground until the $6,100. Where it to arrive, panic could move across the market.
Looking up, the BTC/USD has a substantial barrier to surpass, at $6550, where 14 technical stoppers flow together, making the task epic. However, the Bitcoin could win this battle, and if this happens, seven technical components await $50 above.
BTC/USD would find free space if reaching the $6700 level.