Spanish banks have done alright over the past year, with BBVA (BBVA), Santander (SAN), and Caixa (OTCPK:CAIXY) all up between 20% and 30%, in line with other well-liked European banks like ING (ING), and well ahead of some of their other large European peers. Even with the turbulence in Catalonia, economic conditions have been improving in Spain, and with that so has credit quality. Whats more, both BBVA and Santander have gotten a little more proactive about selling underperforming assets.
While BBVA has done fine over the past year, there could still be a little upside left in the shares. Even though I dont think BBVA will get to the psychologically important 10% ROE level for a few years, I do expect double-digit earnings growth over the next five years and high single-digit growth over the long term, supporting a fair value around $9/ADR.
Spain Still Turbulent
While Spain remains a large portion of BBVAs loan book (around 45%) and risk-weighted assets (around one-third), it still only contributes less than 20% of earnings, as the bank (and the country) continues to dig itself out of a deep hole created by the property and mortgage collapse roughly a decade ago.
Conditions in Spain remain mixed. In many respects, the economy is improving, and BBVAs non-performing loan ratio has dropped from almost 7% in Q315 and almost 6% in Q316 to 5.6% in the last quarter. Cost-cutting and lower provisioning expenses have helped too, with net profits up 23% yoy in the last quarter. Still, its not a perfect story by any means. Loan demand and loan growth remain weak, with a 1% decline in the third quarter, and ongoing pressure on net interest income (down 3% in the last quarter).
The issues in Catalonia have the potential to make things worse before they get better. BBVA has around 20% to 25% share in Catalonia (depending upon the metric you use), and Catalonia contributes around a quarter of its loans. Any significant economic disruption tied to the autonomy/independence movement in that region could have a disproportionate impact on BBVA, though things seem to have calmed down a bit recently.
Looking ahead, BBVA really needs a more vibrant Spanish economy, but I dont think the recent improvements are a prelude to dramatic growth. That suggests a trend of slow improvement to me. I would note, though, that BBVA recently agreed to sell an 80% stake in a portfolio of EUR 13 billion in foreclosed assets to Cerberus for EUR 4 billion, similar to a deal Santander made with Blackstone. This agreement will improve the banks NPL ratio and is arguably a long overdue balance sheet clean-up; BBVA is certainly leaving some money on the table here, but the timing of those recoveries creates more uncertainty than this business really needs.
Mexico The Growth Engine, But There Are Some Rattles
BBVAs Mexican business, BBVA Bancomer, continues to be the star of the show, generating more than a third of the banks adjusted profits on a loan book and capital allocation that is about 12% to 13% of the banks total. Mexico saw double-digit growth in net interest income in the third quarter and high single-digit loan growth with an attractive 2.3% NPL ratio. Id also note that Mexico is quite profitable for BBVA despite a cost of risk (336bp) that is more than 10x the cost of risk in Spain and around four times the cost of risk in Turkey.
The sell-side seems to perennially worry about Mexico, but I think there are a few valid concerns this time. First, there is the ongoing renegotiation of NAFTA between the U.S., Canada, and Mexico, and the risk of disruption to Mexicos economy. Second, Mexico is going into an election cycle in 2018 and that tends to create more volatile economic conditions. Third, there are competitive issues at play as well. Bank of Nova Scotia (BNS) (Scotia) regards Mexico as a key growth market, and theyre going after business aggressively, taking share from Citigroups (C) Banamex, BBVA, and Santander in loans, cards, and deposits. Banorte, too, has been quite aggressive recently.
I think BBVA is largely playing it smart so far electing to cede some share rather than chase loan growth at the potential cost of underwriting quality. Id also note that BBVA continues to stand out in Mexico on the quality of its digital offerings (BBVAs digital app is rated #1 globally by Forrester). Still, BBVA can ill-afford to have the Mexican operations underperform.
Turkey Doing Well All Things Considered, But The U.S. Still Lagging
Turkey contributes a double-digit percentage of BBVAs earnings and is a significant market for the company in terms of assets and growth potential. There has been increased volatility in Turkeys economy and currency since the failed coup and President Erdoans consolidation of power, but the business has been doing okay in local currency terms (NII up 8% in the third quarter, and loans up 19%). Should the situation in Turkey improve (or just stabilize), the reported profit benefits to BBVA could be significant, but I expect that to be a drawn-out process.
The U.S. operations remain decidedly mixed. Long an underperformer despite solid share in Texas, BBVA Compasss very high asset sensitivity (one of the highest among regional banks) is finally paying off as rates move higher. Net interest income jumped 15% in the third quarter and profits grew at a double-digit clip despite another poor performance in loans (down almost 7% as reported). This bank has been an underperformer for a while, with weak (sub-0.75%) returns on assets and capital, and I dont think the recent improvement in profit growth necessarily changes that.
BBVA management has reiterated (on multiple occasions) that they are committed to their U.S. business and they believe that it is mostly a question of waiting for the cycle to push up results. While I do think BBVA Compass will benefit through this banking cycle, I think more should be done to improve operations and I frankly think that BBVA ought to consider a sale. With strong share in Texas and Alabama and operating presences in other states like Florida, California, and Colorado, I could see both BB&T (BBT) and U.S. Bancorp (USB), and possibly several others, as motivated bidders. Of course, with both of these companies on the sidelines due to AML/BSA-related consent decrees (BBT, USB), this isnt likely a near-term event.
The Opportunity
I was happy to see BBVA sell off those foreclosed real estate assets, and I was likewise happy to see the company accept Scotias $2.2 billion bid for its Chilean unit (BBVA Chile). Management acknowledged that Scotias bid was more than they could expect to earn on their own, and that makes some sense considering that buying BBVA will double Scotias presence in a generally attractive market (and BBVA had limited options to increase its presence). As I said, I also think a sale of the U.S. operations could be a net-positive for BBVA, though I dont think management should go overboard in divesting out of operating areas.
I like the outlook for ongoing improvements in net interest income from higher rates and modest lending growth. Coupled with good expense control and lower provisioning, there should be strong profit leverage over the next five years. One key but, though, is the companys poor track record with respect to tangible book value growth and returns on equity these arent show-stoppers, but I believe TBV growth is an undervalued attribute in assessing a banks quality and prospects.
The earnings I model for BBVA (EUR 4.3 billion in 2017, EUR 5.77B in 2020, EUR 7.1B in 2023, et al) work out to high single-digit long-term growth and support a fair value of almost $9/ADR today. As the companys NPLs have declined and its capital position has improved, I have adjusted my discount rate slightly lower. I would note, though, that using my 2018 ROTE estimate to drive my tangible book-based model, I get a lower fair value of around $8/ADR.
The Bottom Line
I dont believe BBVA is the best-run bank in Europe, nor the cheapest, but it still offers a worthwhile mix of improving quality and modest undervaluation. While there is meaningful political and economic uncertainty in its three most important operating geographies, I think those concerns are leaving an opportunity open for patient long-term investors to acquire shares at a reasonable price.
Thank you for reading this Seeking Alpha PRO article. PRO members received early access to this article and get exclusive access to Seeking Alpha's best ideas. Sign up or learn more about PRO here.
Disclosure: I am/we are long BBT.
I wrote this article myself, and it expresses my own opinions. I am not receiving compensation for it (other than from Seeking Alpha). I have no business relationship with any company whose stock is mentioned in this article.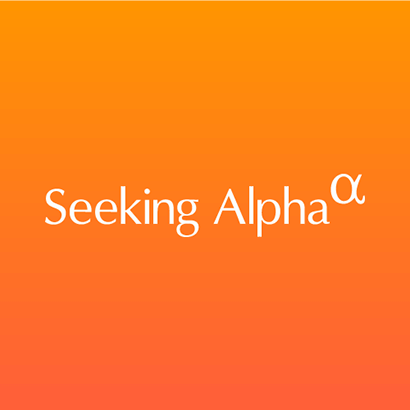 About this article:ExpandAuthor payment: $35 + $0.01/page view. Authors of PRO articles receive a minimum guaranteed payment of $150-500.Tagged: Investing Ideas, Long Ideas, Financial, Foreign Regional Banks, CFA charter-holders, Editors' Picks, PRO, SpainWant to share your opinion on this article? Add a comment.Disagree with this article? Submit your own.To report a factual error in this article, click here