Figures are in Canadian dollars.
When I began writing this, I had a 76% unrealized gain on my position in Aphria Inc (OTCQB:APHQF). It's crunch time. This is where most sane individuals would be jumping ship and taking earnings. Me? I'm tempted to stay. Aphria has big things happening. The ramifications of the their developing marketplace in Canada are giving Aphria the potential to start reeling in some serious revenues. Furthermore, they have significant holdings in the United States that offer upside if regulatory hurdles don't get in the way.
The stock recently ran up over 20% on news that Aphria had obtained its dealer license. This significantly ups the business potential of the company because it can sell in international markets. While this is a good thing, I am far more interested in the company's progress within its home nation.
Canada is steaming toward creating a massive recreational market for Aphria. The proposed bill to legalize recreational cannabis use throughout the nation passed the house the other day, and now faces the Canadian Senate. Make no mistake, this is where the story is at. Based on the blowout vote in the house of 200-82, it seems very unlikely to me that this doesn't happen at some point. The momentum seems wholeheartedly in legalization's favor. That said, implementation will be a wild ride. This is a big undertaking. The events that transpire moving forward with legalization and regulation are what will decide the stocks true long term trajectory. Pay attention to licensing decisions, and provincial regulations.
Recreational consumers would only serve to compliment the company's already thriving business. The company had a grand total of $551,000 in sales in 2015. This year, it's set to do over $20 million (these figures are in Canadian currency, and represent the quarters reported thus far in 2017, not their fiscal year). As a purely medical player, it has produced solid revenue growth with actual bonafide earnings. I've written previously about their potential revenue from dealings with Nuuvera Corp. and expect this revenue to drive the company forward. The licensing deal equates to a potential annual payment of $10 million for Aphria. That's around a 50% increase in total revenue for the fiscal year 2017.
Assuming comparable quality of goods, low prices usually lead to control of market share. As a recreational player, Aphria's low production cost method could yield huge results in terms of profit margins. Obviously the whole appeal of legalization to lawmakers is the tax potential. Rather than allow the drugs to be selling in the black market, the government can create a source of cash flow. Current plans seem to be a $1 tax per gram sold at the federal level; with a $1.17 harmonized sales tax. Aphria has some of the lowest production costs in the industry. This should aid them in keeping prices low regardless of the $2.17 in taxes.
There has also been extensive talk about how recreational marijuana could actually lead to a supply shortage. Aphria's expanding capacity through thorough initiatives should position it to profit from that problem. The company hopes to have production capacity of 100,000 kilograms in a year, which would provide plenty of supply for both its medical, and recreational businesses; though I suspect those two markets will merge somewhat through time.
I also have an extremely speculative position in Liberty Health Sciences (OTCPK:LHSIF). This freshly formed company is Aphria's attempt at getting involved in Florida's medical marijuana market. It's stake in the company could prove as a new source of income if the company succeeds. Liberty is expanding a dispensary network within Florida to capitalize on the ever increasing senior population. The prescription potential of medicinal marijuana in that age group has premise. As there are only so many licensed producers within the state, Liberty has a unique opportunity. Bare in mind this play is based entirely on confidence in the involvement of Aphria's management, as well as the industry knowledge at hand. Until the company starts reporting quarterly sales figures, we won't know anything for sure.
Having checked Aphria's current price as I finish writing, the stock has pulled back 10% on me. I have news for you. I'm not selling. The sheer potential of this new market is just too much to ignore. To sell now would be winning a battle, but losing the war. No, Aphria's story is just getting started. Having just completed a bought deal of financing, the company is well capitalized. The sale was over 12 million shares, putting together capital of over $90 million. Thus far they've put their money in the right places. I'm keeping my stock and betting they keep doing it moving forward.
(Update 12/1/2017 9:00 a.m.: The disclosure has been corrected to reflect the author's long position.)
Disclosure: I am/we are long APHQF.
I wrote this article myself, and it expresses my own opinions. I am not receiving compensation for it (other than from Seeking Alpha). I have no business relationship with any company whose stock is mentioned in this article.
Editor's Note: This article discusses one or more securities that do not trade on a major U.S. exchange. Please be aware of the risks associated with these stocks.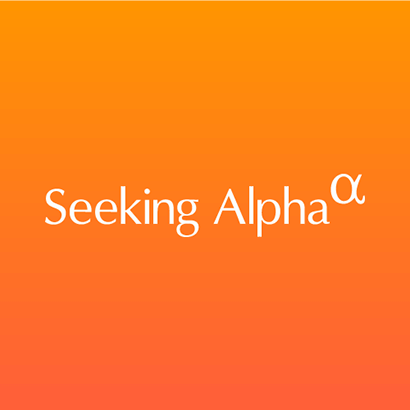 About this article:ExpandAuthor payment: $35 + $0.01/page view. Authors of PRO articles receive a minimum guaranteed payment of $150-500.Tagged: Investing Ideas, Quick Picks & Lists, Consumer Goods, Farm Products, CanadaWant to share your opinion on this article? Add a comment.Disagree with this article? Submit your own.To report a factual error in this article, click here