(Editor's Note: Investors should be mindful of the risks of transacting in securities with limited liquidity, such as Millennium & Copthorne's [[MLCTF]] and OTC:MLCTY. Millennium & Copthorne's primary listing in London, MLC.L, offers stronger liquidity.)
First Approach
In early October 2017, CDL, a majority shareholder of M&C holding a stake of 65.2%, made a proposal of 552 pence per share, subject to the recommendation of the M&Cs Independent Directors and some other conditions. On 19 October 2017, the Independent Committee announced that the Possible Offer would represent fair and reasonable value and that they intended to recommend the proposed offer unanimously.
The possible offer valued the share capital of the Target at 1,794m GBP. M&C is a critical part of CDLs operating performance (up to 50% of revenue and a third of EBITDA) and it also provides a buffer against the volatility in CDL's core residential real estate market in Singapore.
Opposition of the minority shareholders
Since the announcement of the possible offer, the Independent Committee has received a wide range of feedback from minority shareholders, criticizing the price of the possible offer as well as the approach of the Directors to consider a recommendation without any discussion with independent shareholders.
Several media sources reported that four City fund managers – Aberdeen Standard Investments, Fidelity International, International Value Advisers and MSD Partners – with combined holdings of about 18% (as of today) were objecting to the deal, on the basis that the offer significantly undervalued M&Cs assets.
The deal is a minority buyout regulated by the UK takeover rules and to go through requires the majority of the minority shareholders to accept it. Therefore, the amount of shares sufficient to block the offer stands at 17.4% of the total shares outstanding.
Alex Wright from Fidelity (2.73% stake) said the hotel company was worth "far more" than the 545p-a-share offer put forward by majority owner CDL. Millenniums accounts showed that the most recent net asset value per share of its property was 820p in 2013, when the last valuation was completed (48% more than the first offer), but Alex Wright said this could now be as high as 1050p.
Aberdeen Standard Investments (4.23% stake) stated that a price of up to 750-800p would be a lot more reasonable. The main ratio behind it is that the company owns a remarkable collection of prime assets in cities including London and New York.
Please see the two links above for more information on these views.
Final offer
On 8 December 2017, CDL made a final offer, increasing the all-cash price up to 600 pence per M&C share plus a special dividend of 20 pence per share. The offer was also subsequently recommended by the Independent Directors. CDL wrote that the offer was final and will not be raised. Under the UK takeover code, this statement is legally binding, therefore CDL cannot raise the offer anymore. CDL also cannot propose a new offer for at least 6 months.
The final offer represents a 24% discount to NAV, based largely on historical valuations from 2003 and significantly understating todays market value of the Company's assets. This was confirmed by CBRE's partial updated valuation provided by the Independent Committee with the 8th December offer announcement, which evidenced a 51% premium to the book value for the most significant properties.
A letter from minority shareholders
On 14 December 2017, three long-term shareholders, International Value Advisers, MSD Partners and Classic Fund Management, representing in aggregate 12.7% of the M&C total shares, addressed a letter to the Independent Committee with a statement that they will not tender into this unattractive offer at any time to help CDL reach the acceptable threshold of its offer.
They described the current offer as highly opportunistic and the one that significantly undervalues M&C, underlined inadequate representation of shareholder interests by the Independent Committee and the corporate governance issues that the CDL offer has highlighted, adding that the Company has excellent prospects as a standalone business.
Dealreporter has written to its clients that other large minority shareholders are said to decide on the CDL offer by Christmas.
Yesterday, CDL posted the offer document.
The Chairman of Millennium argues that shareholders should tender because a hotel company should be valued based on its earnings, and not on the value of its real estate.
My conclusion
If you have a vacation home worth $1m that you manage poorly and therefore you only rent it for $10k a year. Would you sell it for $500k? After all, that is 50x the earnings! Well, I don't think you would.
For the same reason, I don't think the offer from CDL, the controlling shareholder, is fair, and I don't think that long-term shareholders should and will tender into this offer. Real Estate deals in Europe involving listed companies such as Buwog and Axiare are being done at 1.2x NAV. This deal instead, having a major real estate component, is at 0.75x NAV based on book value. Using current market values, this multiple is closer to 0.55x NAV. This company owns top properties such as the Millennium Gloucester and Copthorne Tara in London, the Millennium Hotel Paris Opera and the Millennium Broadway in New York.
This deal will likely fail because holders of 12.50% of shares have already stated that they don't intend to tender their shares into the revised offer. Other shareholders could likely follow their lead. Typically, every stock also has a component of index trackers/ETF funds that do not vote in favour of voluntary offers. A minority holder mentioned in a recent media article that there could be 5-10% of such shareholders in this stock.
With the stock currently trading around 580, short-term holders could short the stock looking for a gain of 15% from a collapse of the deal within 30 days. Should the deal go through, the maximum loss is 6.9% because CDL cannot legally increase the offer anymore. Long-term holders like mutual and value funds should instead look into the fundamentals of this company and continue to hold their shares to enjoy the long-term value of the assets vs. the current stock price and the potential to increase earnings through better management. Other long-term value investors should monitor this stock once the offer will eventually collapse.
Thank you for reading this Seeking Alpha PRO article. PRO members received early access to this article and get exclusive access to Seeking Alpha's best ideas. Sign up or learn more about PRO here.
Disclosure: I am/we are short MLCTY.
I wrote this article myself, and it expresses my own opinions. I am not receiving compensation for it (other than from Seeking Alpha). I have no business relationship with any company whose stock is mentioned in this article.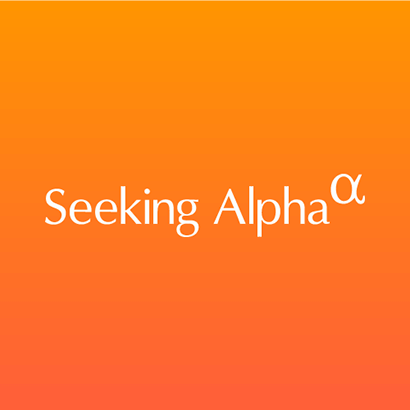 About this article:ExpandAuthor payment: $35 + $0.01/page view. Authors of PRO articles receive a minimum guaranteed payment of $150-500.Tagged: Investing Ideas, Short Ideas, Editors' Picks, PROWant to share your opinion on this article? Add a comment.Disagree with this article? Submit your own.To report a factual error in this article, click here