Exactly a year ago, I checked on the prospects for AMAG Pharmaceuticals (AMAG) in an article in which I concluded that the exclusivity overhang of Makena created heightened uncertainty.
The combination of the upcoming expiry for Makena in early 2018, AMAG麓s top selling drug, and a high debt load meant that investors were already fearful in 2016, as shares lost another 60% of their value in 2017.
This huge drop warrants a reconsideration of the investment case at this point in time, as uncertainty is set to continue in 2018.
AMAG's Business
AMAG was founded back in 1981 and like any successful biotech start-up went public just 5 years later, trading at prices of around $5 per share. While shares are trading at $15 at this moment in time, this can hardly be called a great investment amidst lack of dividends. After all, tripling your money in 31 years works out to returns of little over 3% per year.
Not to say that the stock has not seen a lot of volatility. Shares traded in their $20s in the 1990s, to collapse to just $2 in the early 2000s. This was followed by a huge boom to a high of $60 in the years 2006-2007 on the back of two product approvals. As sales of these drugs disappointed, shares fell back all the way to $15 in 2012. Nonetheless, the temporary spike in the stock in the years before allowed the company to bring in some cash by issuing equity at relatively high levels.
Another huge boom was seen in 2015 as shares peaked around $75, following a range of good news. The company acquired Lumura Health in 2014 for $675 million, as this deal number covers just the upfront payment. With the deal, AMAG acquires Makena, a drug which is designed to reduce the risk of preterm birth for women with a so-called 篓singleton篓 pregnancy.
Hopes of growing sales of Makena and sales of the company麓s own Fereheme drug (for adults with iron deficiency) were the key drivers behind the 2015 boom. The combined run rate of both drugs was roughly $200 million by the end of 2014, at a time when the company was valued at $1.5 billion at $40 per share. Shares peaked in 2015 on the back of the pharma 篓bubble篓 induced by aggressive price hikes as well as M&A rumors.
The confidence of management meant that AMAG made another deal as it acquired CBR Holdings in June for $700 million in cash just as AMAG麓s shares were peaking. With the deal, AMAG acquired a cell collection and storage company with $125 million in sales. As sales of CBR were not living up to expectations and concerns of the market shifted to leveraged pharma plays, AMAG came under a lot of pressure too.
2017 Revisited
In February of last year, AMAG posted its results for 2016. Revenues were up 27% $532 million, driven by 33% growth in sales of Makena to $334 million, pushing up the reliance on this key drug to 63% of sales.
Revenues from Feraheme/MuGard, being AMAG麓s 篓own篓 drugs rose by 8% to $98 million as CBR made its first full-year contribution. Unfortunately, revenues just missed the $100 million mark, being quite a bit lower than the $125 million in revenues reported when the company was acquired in 2015.
Including a $20 million impairment charge, AMAG posted operating profits of $79 million which looks relatively solid. The trouble is that pretty much all of these earnings went to cover the $73 million interest expense bill. The company ended the year with $986 million in debt, as well as $148 million in contingency payments related to past deals. This was in part offset by $580 million in cash and investments. So while net debt stood at just $400 million, the financing structure was very inefficient, resulting in huge interest expenses 篓eating篓 pretty much all of the operating earnings.
Shares dropped to the $20 mark in early May of 2017 as the company released first-quarter results. Revenues were up 28% to $139.5 million as revenues from Makena increased by 33% to $86.5 million, complemented by 6% growth of Feraheme and a rather spectacular 38% increase in sales from CBR.
If not for a $60 million acquired R&D expense, operating earnings would have come in at $20 million, just enough to cover the quarterly interest bill of $18 million. The company paid $60 million to Palatin Technologies as part of its licensing agreement.
Ever since shares have mostly been trading between $15 and $20. Following the release of the first-quarter results, AMAG raised some cash with the offering of convertible bonds with a low coupon, used in part to retire other convertible bonds and to retire expensive term loans. In August, the second-quarter results showed a small slowdown in sales growth, with revenues being up 24% to $158.4 million. Makena revenues were up 31% to $102.7 million, supported by double-digit growth in Feraheme and CBR.
Disappointing is the margin performance as operating profits came in at just $3.6 million. Results were impacted by a $5.8 million charge to acquired in-process R&D. Most of the deleveraging resulted from increased SG&A as well as R&D charges which more than doubled to an annual run rate of $120 million. The good news is that part of these elevated expenses came from approval and launch of Intrarosa, a steroid used to treat dyspareunia, a form of vulvar and vaginal atrophy which is the result of the menopause.
By the time the third-quarter results were released, AMAG was facing pressure on a lot of fronts. Overall revenue growth slowed down nearly 8%, with revenues totalling $153.7 million. Revenue growth of Makena slowed down to just 4%, offset by a solid 17% increase in sales of Feraheme and a modest 5% increase in CBR. Debut sales of Intrarosa were very disappointing at $0.36 million, prompting the company to cut the 2017 sales guidance for that drug from $5-15 million to just $1-3 million.
The company reported a $319 million impairment charge related to Makena on the back of the slower growth and the forecast for generic competition which is coming up in 2018. The prospects of this is still very scary as Makena contributed 63% of third-quarter sales. If not for this impairment charge, AMAG was actually very profitable in Q3 in part because of lower SG&A efforts. In fact, the company would have reported a steep $69 million operating profit number, if we exclude the non-cash impairment charge.
The company ended the quarter with $385 million in cash, equivalents and investments. Total debt stood at $756 million, for a $371 million net debt load as the financing structure of the company is slowly getting better. The 35.3 million shares outstanding represent a value of $530 million at $15 per share, valuing the entire company at just $900 million. That illustrates that the combined $1.4 billion being spent on the two deals in 2014/2015 has been a painful trip for investors.
What Now?
Despite the softer third-quarter results, AMAG is posting revenues at a rate of over $600 million a year, valuing the enterprise at just 1.5 times sales, a very low multiple for any pharmaceutical business. Revenues from the 3 non-Makena drugs comes in at $225 million a year, valuing the business at a much more realistic 4 times sales multiple. That still looks cheap as non-Makena sales are growing and assuming no sales of Makena going forward is far too pessimistic. On the other hand, the capital structure is still not that efficient as net interest expenses still totalled $16 million in the third quarter.
With Makena expected to lose its orphan status in February, all eyes for 2018 are on the potential of the company, sales trajectory of Makena this year and the potential impact on the P&L following the deleverage of sales. The other concern is that Feraheme麓s patent expiry is just a few years away, with patents ranging between 2020 and 2023, as the steady CBR revenue run rate is too small to support the business on its own.
Potential upside has to come from Intrarosa which at least has seen a slow start, as the company has another wildcard with its license agreement with Palatin (PTN) for Rekynda. Truth of the matter is that this is just optionality as key for 2018 will be of course the trend in Makena, growth trajectory of Feraheme and CBR, and of course the ramp-up of Intrarosa. The thing which bugs me is the still very high cost of capital in the capital structure as well as value destruction moves which management has made in the past. This means that I am not giving management the benefit of the doubt yet, although I applaud deleveraging efforts.
For this reason, I am still operating on the sidelines with a positive undertone, yet see no triggers which give me a compelling reason to buy the shares yet.
Please subscribe to Value in Corporate Events to obain premium research on all the latest IPOs, M&A activity and other corporate events. Reviews of situations will be made upon request!
Disclosure: I/we have no positions in any stocks mentioned, and no plans to initiate any positions within the next 72 hours.
I wrote this article myself, and it expresses my own opinions. I am not receiving compensation for it (other than from Seeking Alpha). I have no business relationship with any company whose stock is mentioned in this article.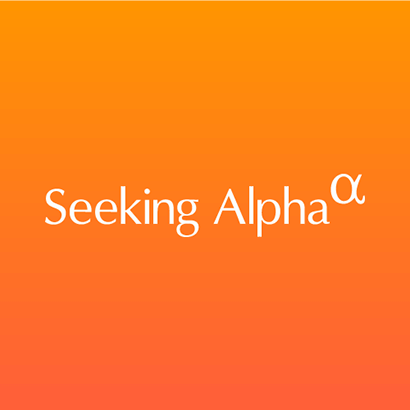 About this article:ExpandAuthor payment: Seeking Alpha pays for exclusive articles. Payment calculations are based on a combination of coverage area, popularity and quality.Tagged: Investing Ideas, Quick Picks & Lists, Healthcare, Diagnostic SubstancesWant to share your opinion on this article? Add a comment.Disagree with this article? Submit your own.To report a factual error in this article, click here