From the top looking down, Nokia (NYSE:NOK) has all the makings of a compelling speculative wager. With telecommunications giant Huawei essentially out of commission in several western countries for potential national security risks, the Finnish company seemingly has an open lane. However, reality has been less kind to NOK stock.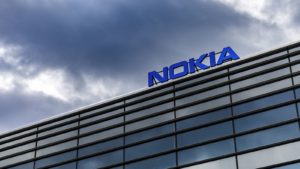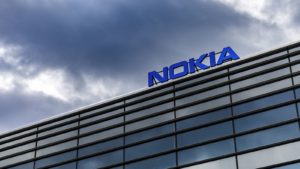 Source: RistoH / Shutterstock.com
For one thing, wading into geopolitics is always a landmine, especially when you're dealing with the world's second-largest economy. As well, the Huawei tailwind isn't an exclusive one for NOK stock. Indeed, regional rival Ericsson (NASDAQ:ERIC) has been more than happy to make things exciting for Nokia stakeholders.
Further, while everyone in the business is talking about the 5G rollout, this again is not a catalyst reserved only for NOK stock. Compounding matters is that Nokia basically flubbed its 5G microchip architecture, an unnecessary setback. Plus, when you're talking about anything related to technology, such critical errors have a way of snowballing.
If that wasn't enough, even encouraging news for NOK stock might not pan out in the end. For instance, Nokia enjoyed a very solid result for its second quarter of 2021 earnings report, with net sales of $6.2 billion, up 4% against the year-ago quarter. Nokia CEO Pekka Lundmark noted that a "structural shift" in companies moving to a hybrid telecommuting and office work schedule will boost demand for home broadband connectivity.
While the above thesis makes sense, the problem is that work-from-home initiatives are unproductive. As the National Bureau of Economic Research indicated, the workday increased in length by an average of 48.5 minutes, as did the number of meetings.
The Guardian theorized that video conferences and emails become even more important since people are no longer in the office. Thus, what could be resolved with a quick chat becomes yet another con call. Ultimately, this unproductivity will likely force recalls post-pandemic.
NOK Stock Is an Opportunity to Meet the Finns
But when discussing productivity in the new normal, it's also fair to point out that not all countries will experience the same result. It's quite possible, then, that Nokia's home country of Finland might be a post-coronavirus winner given that its educational system is geared for success in such a challenging environment.
Educators have long noted that Finnish students score consistently well on the international Program for International Student Assessment (PISA) assessment tests. Is it because the kids there are raised by demanding helicopter parents, forcing them to study all day and all night? Not really. In fact, quite the opposite.
In 2008, the Wall Street Journal reported that "high-school students here rarely get more than a half-hour of homework a night. They have no school uniforms, no honor societies, no valedictorians, no tardy bells and no classes for the gifted. There is little standardized testing, few parents agonize over college and kids don't start school until age 7."
Just as significantly, Finland ranks as one of the happiest countries in the world, having scored the top spot multiple times. And here's where it relates (albeit indirectly) to NOK stock: the underlying company's core worker base stems from a highly proficient and robustly satisfied talent pool.
The implications are obvious, but it's always helpful to have a high-level source like Oxford University to back up a thesis. It "found a conclusive link between happiness and productivity," with workers being "13% more productive when happy."
If I were recruiting international talent for a major enterprise, I'd look to Finland for my prospects. Nokia just needs to step outside, which over time is a big advantage for NOK stock.
Granted, Nokia has huge challenges to overcome, including mitigating its own mistakes. However, talent wise, it probably ranks as the best organization pound-for-pound.
What Does That Mean Moving Forward?
While the Finnish worker base argument is compelling on an underappreciated catalyst perspective — and you probably know more about Finland than you ever did before — this by itself is not going to swing the needle for NOK stock in the near term. What will is perhaps the most obvious tailwind: strong enthusiasm on social media.
Having learned some harsh lessons over the trailing year-and-a-half, you should take it from me: don't fight the tape. Personally, I'm leery of the challenges that NOK stock faces, especially as the competition gets even more cutthroat. But I'm not going to stand in front of a social media train, no way.
Therefore, I'm going to punt. Nokia offers some intriguing ideas for speculators, but it's also a deeply challenged wager. I'll let you decide if the risk-reward balance is worth taking a shot.
On the date of publication, Josh Enomoto did not have (either directly or indirectly) any positions in the securities mentioned in this article. The opinions expressed in this article are those of the writer, subject to the InvestorPlace.com Publishing Guidelines.
A former senior business analyst for Sony Electronics, Josh Enomoto has helped broker major contracts with Fortune Global 500 companies. Over the past several years, he has delivered unique, critical insights for the investment markets, as well as various other industries including legal, construction management, and healthcare.