Toward the end of the calendar year, artificial selling can cause mispricings in stocks. Some non-economic sellers are individuals who are locking in losses for personal tax purposes. Others are institutional investors who aren't eager to explain to paying clients why they were invested in losers. In certain stocks, this non-economic selling depresses prices into year-end. These artificially depressed stocks could bounce in the new year, providing nimble bargain hunters with an opportunity to profit.
The best bounce candidates are usually those stocks that have declined the most, often due to investor dismay at real problems at the company. It is difficult to sort out which risky, underperforming companies will perform well in January. Many will temporarily bounce and then resume their earlier decline (e.g., Frontier Communications (NYSE:FTR) from Great Quarter's 2016 year-end bounce portfolio). Others could turn around and become good performers in the new year (e.g., Weight Watchers International (NYSE:WTW) from Great Quarter's 2016 year-end bounce portfolio). Buying a basket is the optimal way to execute this strategy.
A good bounce candidate will meet most of the following criteria:
Bottom 10% of S&P 500 performers for the calendar year Declining stock price into late December Manageable perceived headline risk
While some in the year-end bounce portfolio basket will turn out to be bad performers, particularly as the year ages, the expectation is that the basket as a whole will outperform the S&P 500 during January, hopefully by five percentage points. There are risks. This year, a new risk has emerged: the new tax plan could cause sufficient noise that the bounce strategy does not work. I am willing to take the risks. Plan is to exit in January.
2017 Year-End Bounce Portfolio
2017 has been a great year for the S&P 500 index, returning over 20% before dividends through last night (omitting the final trading day of 2017). Still, 123 S&P 500 components had a negative return before dividends. Eighteen S&P 500 components can boast stocks that fell more than 25% in 2017 before dividends. The year-end bounce portfolio is selected from those S&P 500 names.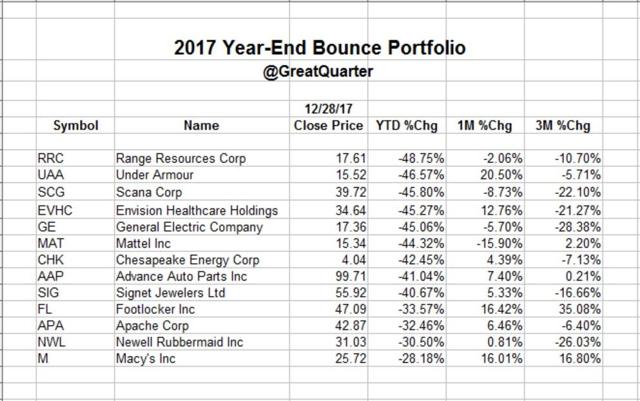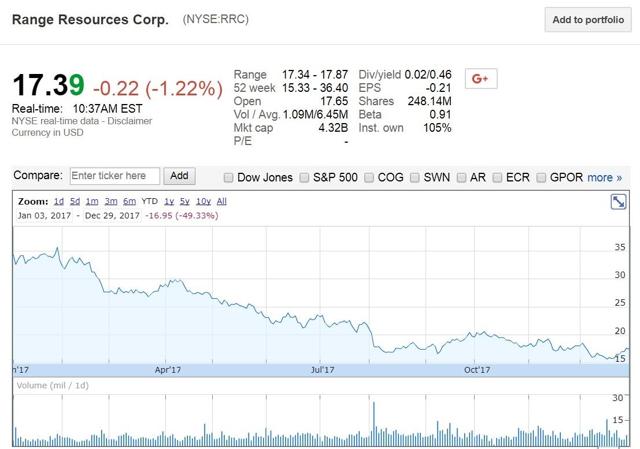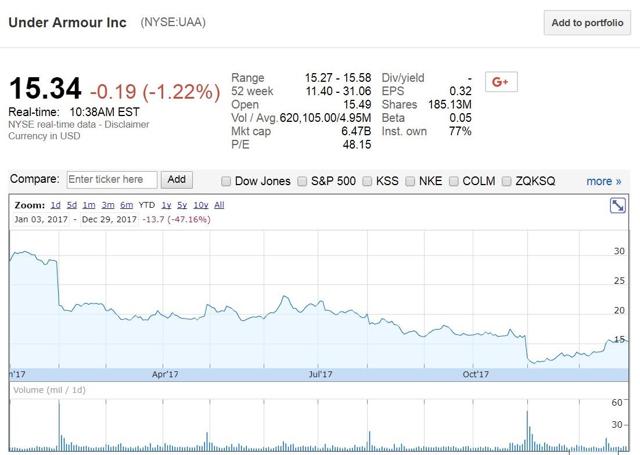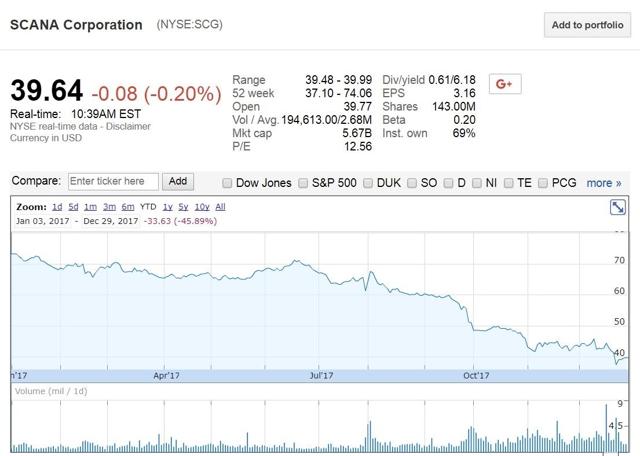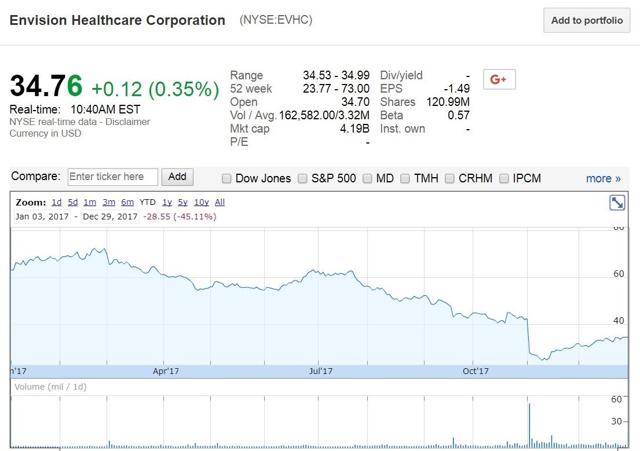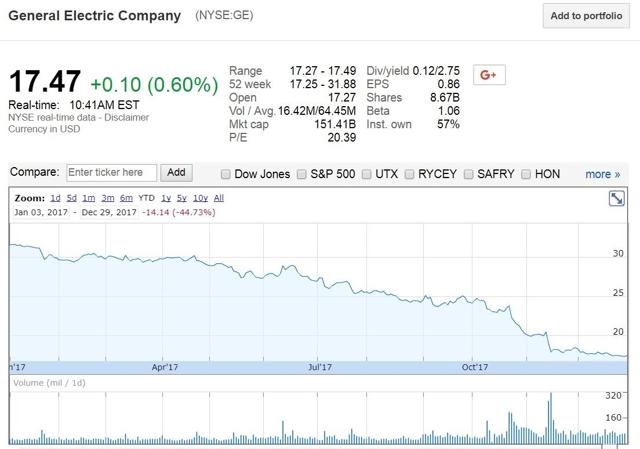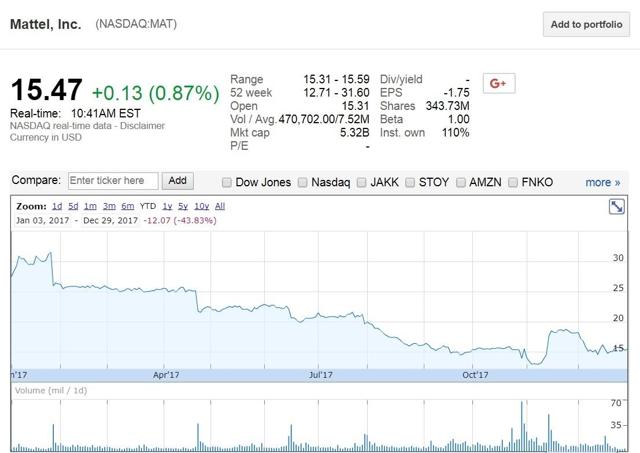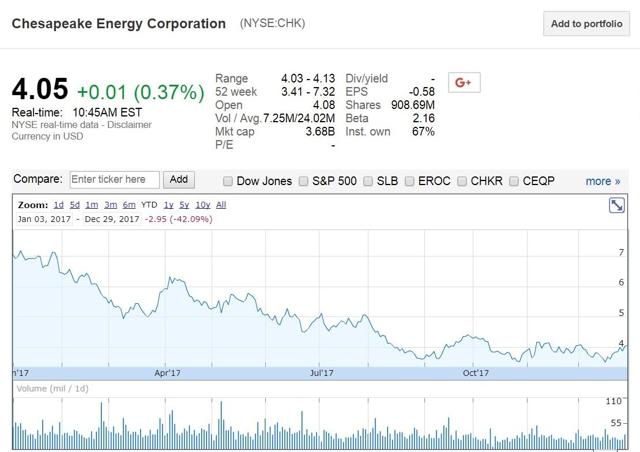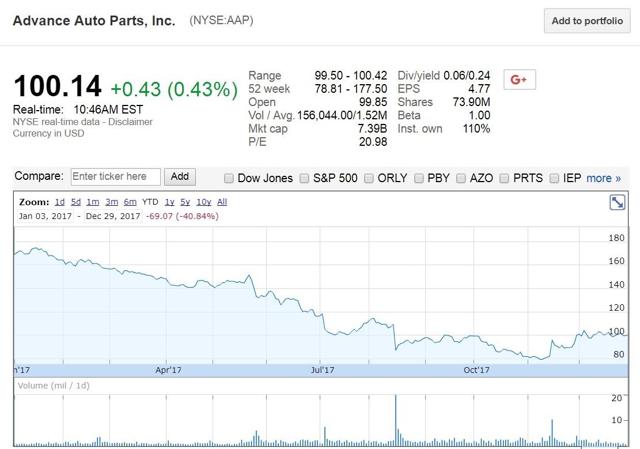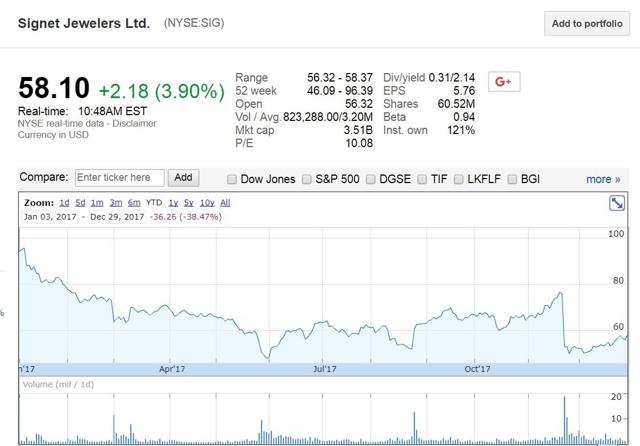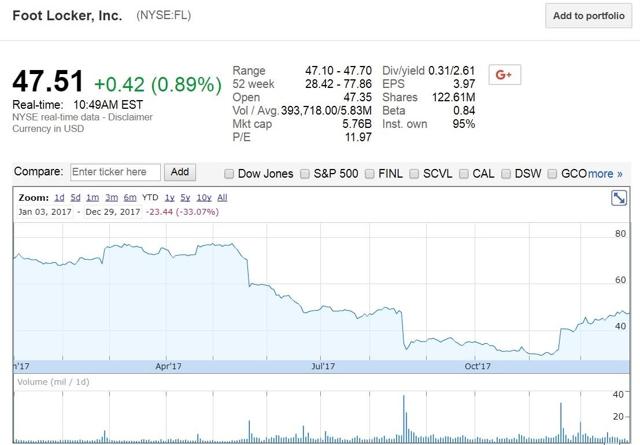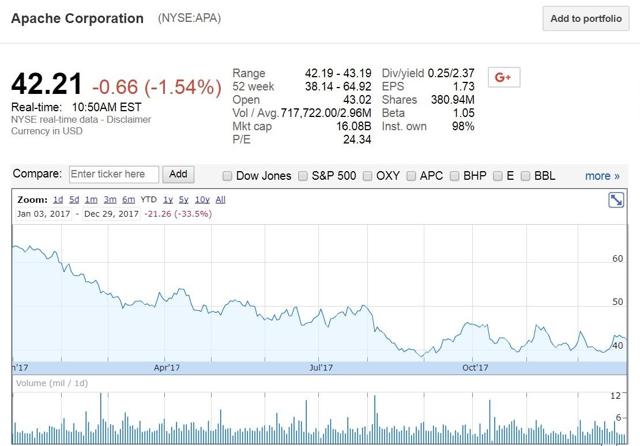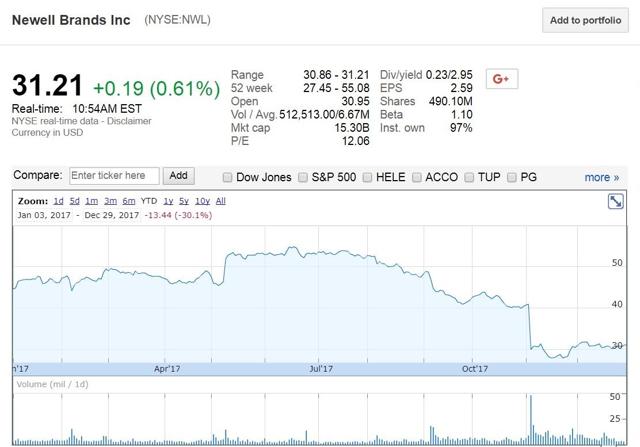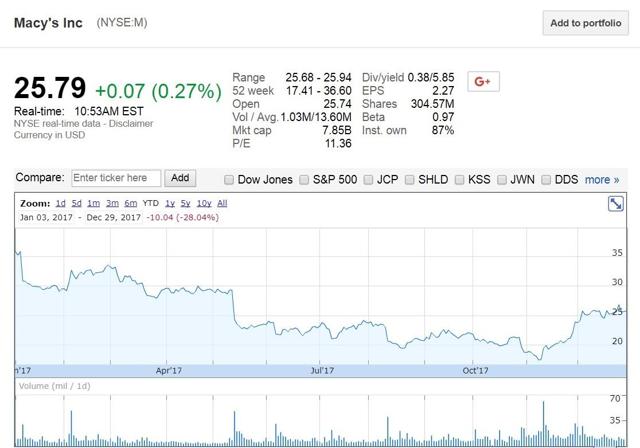 As you would expect for stocks that have declined more than 25% in a year when the S&P 500 index increased by 20%, all of these names have bad stories. Indeed, many of the names in the bounce portfolio have been the subject of well-researched, correctly bearish articles on Seeking Alpha. But, as stated above, the bounce strategy narrowly attempts to take advantage of overly depressed stock prices, betting that, as a portfolio, the stocks will bounce in January, hopefully outperforming the S&P 500 by 500 basis points. (To measure performance, we will use the closing prices of 2017 as the start point as well as closing prices on exit days, presumably in January.) Whether the bounce strategy will work this year remains to be seen.
How did last year's Year-End Bounce Portfolio perform?
As shown in the chart below, the 2016 Year-End Bounce Portfolio did achieve our late-December stated goal by outperforming the S&P 500 in January by five percentage points. (On a closing basis, the portfolio outperformed by 538 basis points on the Jan. 17th close, although Great Quarter averaged 366-basis-point outperformance in time-stamped exits via Jan. 10th and Jan. 19th Seeking Alpha comments.) Impressively, on a year-to-date basis, the bounce portfolio outperformed the S&P 500 every day in January, 2017.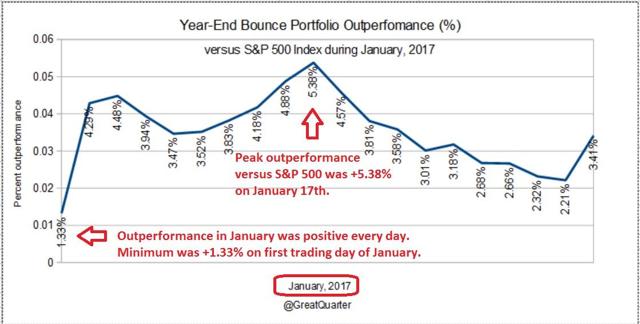 On Feb. 3rd, the year-end bounce portfolio's year-to-date relative performance turned negative, culminating in a 10-percentage-point relative decline in March. Ouch! That severe underperformance underscores the plan to exit the trade in the month of January. Many of the worst-performing stocks at the end of a calendar year really do deserve to underperform, even if the underperformance is exaggerated at year-end and a bounce might be warranted early in the new year.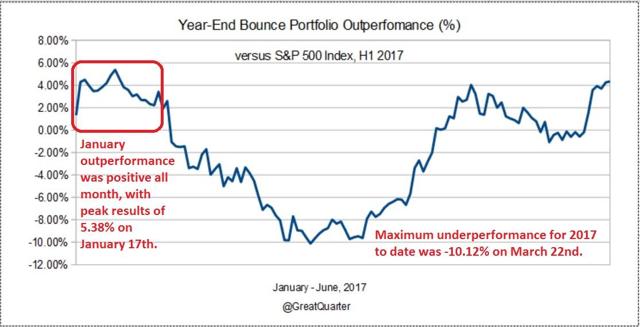 Underscoring the power of the bounce, during the first half of 2017 there were three days when 11 of 12 components outperformed the S&P 500, all in the first half of January: Jan. 5th, 6th, and 13th. (There was never a day when all 12 outperformed on the same day.) Similarly, in the first half of 2017, there were three days when only one of the 12 components outperformed the S&P, all in March: March 15th, 16th, and 20th.
Disclosure: I am/we are long RRC, UAA, SCG, EVHC, GE, MAT, CHK, AAP, SIG, FL, APA, NWL, M.
I wrote this article myself, and it expresses my own opinions. I am not receiving compensation for it (other than from Seeking Alpha). I have no business relationship with any company whose stock is mentioned in this article.
Additional disclosure: In addition to Seeking Alpha's Terms of Use: Read this article at your own risk. Under no circumstances should this article be construed to be investment advice. You agree to do your own research and your own due diligence. Always consult a financial advisor. In no event should Great Quarter be liable for any losses. I make mistakes and I've been wrong. While, to the best of Great Quarter's ability and belief, great care was put into its research, analysis, opinion, and writing, and while this article and the information herein is believed to be accurate and reliable and does not omit material facts, it is presented as is and without representations or warranties of any kind, express or implied. Great Quarter makes no promise to update articles or any information, analysis, or opinion herein. Following the publication of this article, Great Quarter reserves the right to make any trade at any time in any securities mentioned; in the future, I may be long, short, or neutral regardless of any information, analysis, or opinion herein; furthermore I will not report when a security position is initiated or exited. Humans are bad at predicting the future. Part of this article attempts to predict the future. Great Quarter's goal to be more right about the future than wrong. But, the future holds surprises. Please be aware that at least part of this article will prove to be wrong. Great Quarter welcomes readers to make comments or ask questions in the comment section below. If you enjoyed this article, please follow Great Quarter by clicking Follow above.
About this article:ExpandAuthor payment: $35 + $0.01/page view. Authors of PRO articles receive a minimum guaranteed payment of $150-500.Tagged: Investing Ideas, Quick Picks & ListsWant to share your opinion on this article? Add a comment.Disagree with this article? Submit your own.To report a factual error in this article, click here