A new day is dawning. As solar energy gets cheaper, it is spreading rapidly around the world, and many countries are preparing to spend a great deal of money on it. In addition to the fact that it is much cleaner than oil, solar energy also creates many jobs and eliminates the need for developing countries to undertake costly extensions of the electricity grid to remote areas.
Furthermore, as I've mentioned in the past, the proliferation of electric cars should make the solar energy business more lucrative. Given all of these positive catalysts, I think it's likely that solar energy prices will stabilize — i.e. stop going down rapidly — very soon.
Meanwhile, the cost of producing solar energy should keep dropping, causing solar energy companies to become much more profitable. By buying First Solar, Inc. (NASDAQ:FSLR), JinkoSolar Holding Co., Ltd. (NYSE:JKS), SunPower Corporation (NASDAQ:SPWR) and SolarEdge Technologies Inc (NASDAQ:SEDG), investors should be able to profit tremendously from these trends.
Solar Stocks to Buy: First Solar (FSLR)

Source: U.S. Department of the Interior via Flickr
The main reason I like First Solar stock, in addition to its ability to benefit from the general positive trends I described above, is its ability to benefit from Saudi Arabia's gargantuan upcoming investments in solar energy.
It appears that First Solar previously agreed to supply 2.36 million solar modules for a project led by Saudi Arabia's ACWA Power in the country of Dubai which is located next to Saudi Arabia. Earlier this year, ACWA won a bid for a much smaller, 300 megawatt solar energy project in Saudi Arabia. The fact that ACWA won the previous deal, and has worked with First Solar in the recent past, suggests that ACWA and First Solar will make a great deal of money from Saudi Arabia's upcoming solar projects.
Additionally, as many others have noted, First Solar will benefit from its existing U.S. factory which will allow it to avoid U.S. tariffs, and it recently raised its 2018 shipping guidance, citing strong demand for its modules.
Solar Stocks to Buy: SunPower (SPWR)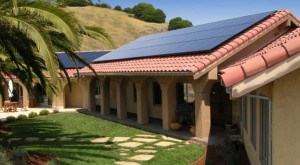 Source: via SunPower
SunPower has several attributes that make the outlook for the company and SunPower stock especially positive. The company's solar panels are known as some of the most efficient in the industry.
It has a major presence in three of the world's largest and fastest growing solar markets: India, Japan, and the U.S. Although the company's fourth-quarter results were hit hard by the tariffs that President Donald Trump placed on the sector, SunPower is countering by launching a factory in the U.S., and it may receive an exemption from the tariffs. SunPower also has a very strong business in South America, and it signed a deal to provide a significant amount of solar panels to NextEra Energy Inc (NYSE:NEE), which owns a number of electric utilities in the U.S.
Assuming that the latter deal goes well, NextEra could expand its dealings with SunPower, and other U.S. utilities could look to sign similar deals with SPWR. News tends to travel fast within sectors, and companies emulate moves by their colleagues and competitors that work well.
One reason for the low price of SunPower is the large amount of debt it's carrying. But the company's sale of its stake in renewable company 8point3 Energy should alleviate this problem. Moreover, French energy giant Total SA (NYSE:TOT) owns a majority stake in SunPower, and would be able to kick in additional cash if necessary to prevent the solar company from facing a near-term cash crunch until the solar sector really starts booming.
Solar Stocks to Buy: JinkoSolar (JKS)

Source: Russ Ferriday via Flickr (Modified)
JinkoSolar's sales have boomed in recent years , partly because its solar panels are quite affordable and efficient. But as PvTech pointed out, the company also has "maintained its gross margins in the 10%-20% range" and has "a global sales operations capable of winning opportunities in all key end markets."
Indeed, according to the publication, in 2017 JinkoSolar ranked "number two in the Chinese and Japanese markets, third in India, fourth in the U.S., and top-rank in Europe and the all-other category."
Meanwhile, JinkoSolar signed a huge deal with Nex Era. As with SunPower, there's a decent chance that if NextEra is pleased with JinkoSolar's modules, it will expand the deal and other U.S. utilities will look to buy JinkoSolar's panels, boosting JKS stock.
Solar Stocks to Buy: SolarEdge (SEDG)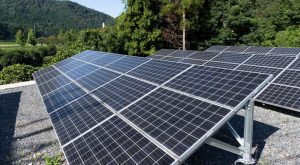 Source: Shutterstock
As I mentioned in a previous column, SolarEdge has strong technology and impressive partners and has delivered great financial results. Since I wrote the previous column, Deutsche Bank issued a fairly bullish note about SolarEdge stock.
After meeting with the company's management, the firm wrote that "Concerns over increased competition from Huawei and potential risks of a slowdown in 2018 industry volumes are fading, " The Fly reported. Deutsche Bank raised its price target on the stock to $57 from $45 but kept a Hold rating on the shares.
But given SolarEdge's strong growth and the relatively low valuation of SolarEdge stock, along with Deutsche Bank's bullish outlook, the firm's "hold" rating seems illogical. Specifically, SolarEdge's EPS jumped more than 150% year-over-year last quarter, while it's trading at less than 20 times analysrs' forward earnings estimate.
As of this writing, Larry Ramer owned shares of SunPower stock, JinkoSolar stock, and SolarEdge stock.
Compare Brokers