Welcome to another edition of "3 Things In Biotech You Should Learn Today," a daily digest dedicated to helping you keep pace with the fast-moving world of pharmaceutical and biotechnology research.
Merck has bad news in stomach cancer therapy
Company: Merck (MRK)
Therapy: Pembrolizumab
Disease: Gastric or gastroesophageal junction (GEJ) cancer
News: MRK announced findings from its pivotal phase III KEYNOTE-061 trial, which assessed pembrolizumab vs. paclitaxel for second-line treatment of advanced gastric/GEJ cancer. Overall survival was not significantly different between the two arms, with a hazard ratio of 0.82. MRK has reiterated its ongoing studies in first-line treatment and in perioperative setting.
Looking forward: Bad news and quite unexpected. Considering results from earlier this year led to the approval of pembrolizumab in third-line treatment of these tumors, I would not have imagined that it would fail to improve outcomes in the second-line setting. Based on these findings, it seems doubtful that MRK will pursue approval in this specific indication. And I wouldn't read too much into these results for the first-line trials at this time, since those allow for combination with chemotherapy, as well.
Cellectar wants in the rare oncology space
Company: Cellectar Biosciences (CLRB)
Therapy: CLR 131, a phospholipid drug conjugate
Disease: Rare and orphan cancers
News: CLRB announced that it has submitted an IND to start clinical trials assessing the efficacy and safety of CLR 131 in children and adolescent cancers. The proposed phase 1 study would enroll 30 patients with a variety of tumors in an effort to determine tolerability and identify a phase 2 dose.
Looking forward: When we last saw CLRB, it was demonstrating some very encouraging early-stage data in myeloma. With this announcement, we may get a better look at the applicability of CLR 131 in other forms of cancer. Of course, this is just the first of many, many steps, but I think it's quite likely we will see the company get a nod to go ahead.
Amicus seeks FDA approval in Fabry disease
Company: Amicus Therapeutics (FOLD)
Therapy: Migalastat
Disease: Fabry disease
News: FOLD announced the submission of its new drug application for migalastat in the treatment of Fabry disease with amenable mutations. The company based this submission on findings from two pivotal studies, both in patients with no prior treatment and in those who had prior enzyme replacement therapy.
Looking forward: Considering FOLD got approval for this very indication in Europe, I will be quite surprised to see the FDA reject this application and eventual request for approval. Fabry disease remains a critical unmet need in the United States, so the potential market expansion would have enormous implications for FOLD's bottom line.
Author's note: Thank you for reading today's edition. If you liked what you read, please feel free to leave a comment. I would love to start a discussion!
Disclosure: I/we have no positions in any stocks mentioned, and no plans to initiate any positions within the next 72 hours.
I wrote this article myself, and it expresses my own opinions. I am not receiving compensation for it (other than from Seeking Alpha). I have no business relationship with any company whose stock is mentioned in this article.
Editor's Note: This article covers one or more stocks trading at less than $1 per share and/or with less than a $100 million market cap. Please be aware of the risks associated with these stocks.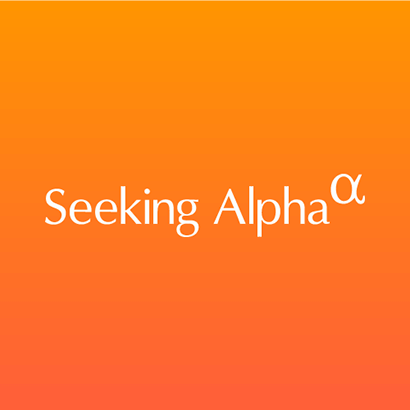 About this article:ExpandAuthor payment: $35 + $0.01/page view. Authors of PRO articles receive a minimum guaranteed payment of $150-500.Tagged: Investing Ideas, Quick Picks & Lists, HealthcareWant to share your opinion on this article? Add a comment.Disagree with this article? Submit your own.To report a factual error in this article, click here