Quantum computing stocks are gaining traction as this once-nascent industry is fast evolving. Wall Street is paying increased attention to the segment as companies move from the experimental research phase to developing commercially feasible computers that can solve the world's most complex problems and revolutionize businesses in many industries. Thus, quantum computing stocks have become a hot item.
Overall, quantum computers offer computational power 100 million times faster than today's ordinary computers at the moment. They can process more information exponentially with each additional quantum bit, or qubit.
From advances in machine learning to healthcare, artificial intelligence (AI) and advanced cybersecurity capabilities, quantum computers are expected to have a significant impact across a wide range of industries. Therefore, I want to introduce three quantum computing stocks to invest in the rest of this year.
Multiple countries are already involved in the quantum computing race, and "The Global Quantum Computing Market Size is expected to value USD 487.4 million in 2021 and is expected to reach USD 3728.4 million by 2030 at a CAGR of 25.40% over the forecast period from 2021 to 2030."
So, with that information, let's take a look at three of the top quantum computing stocks on the market right now.
Defiance Quantum ETF (NYSEARCA:QTUM) International Business Machines (NYSE:IBM) Microsoft (NASDAQ:MSFT)
Now, let's dive in and take a closer look at each one.
Quantum Computing Stocks to Buy: Defiance Quantum ETF (QTUM)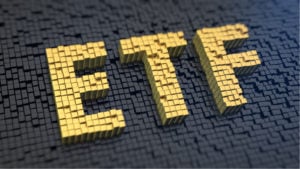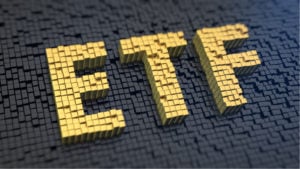 Source: shutterstock.com/Imagentle
52-Week Range: $31.76 – 52.51
Dividend Yield: 0.43%
Expense Ratio: 0.40% per year
We start our discussion with an exchange-traded fund (ETF), namely the Defiance Quantum ETF. It invests in global businesses that are leading the technology and applications behind quantum computing, cloud platforms, machine learning, as well as other advanced computing technologies.
QTUM, which has 71 holdings, tracks the returns of the BlueStar Quantum Computing and Machine Learning Index. The fund was first listed in September 2018.
In terms of subsectors, we see Quantum Computing Technology (35.56%), followed by Machine Learning Services (21.44%), AI Chips (17.67%), GPU & Other Hardware (13.07%) and Big Data & Cloud Computing (9.39%). Close to 60% of the companies are U.S.-based. Others come from Japan (12.64%), the Netherlands (8.39%), Taiwan (4.11%) among others.
Leadings names in the roster are Analog Devices (NASDAQ:ADI), Ambarella (NASDAQ:AMBA), Advanced Micro Devices (NASDAQ:AMD), Synaptics (NASDAQ:SYNA), and Splunk (NASDAQ:SPLK). The top 10 stock comprise close to 20% of net assets of $132.4 million.
Year-to-date, QTUM is up more than 25% and hit a record high in recent days. As the fund's holdings show, there are not many pure-play quantum computing stocks. Instead, a large number of tech names are increasing their focus on the quantum realm. Despite the recent run-up in price, such names in the quantum computing space are likely to create many more quarters of shareholder value. Potential investors could consider buying the dips.
International Business Machines (IBM)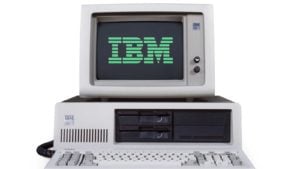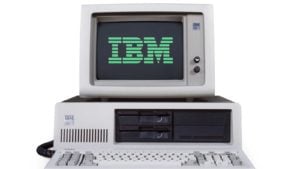 Source: Twin Design / Shutterstock.com
52-week Range: $105.92–$152.84
Dividend Yield: 4.8%
In June, International Business Machines revealed Europe's first quantum computer in Germany. According to IBM, the Q System One is now "Europe's most powerful quantum computer." In this 'race, IBM is not alone and elsewhere, other tech giants, including Google (NASDAQ:GOOG, NASDAQ:GOOGL) (NASDAQ:GOOG), Amazon (NASDAQ:AMZN) and Honeywell (NASDAQ:HON), are also investing heavily in the quantum computing world.
IBM generates revenue from five segments namely cloud and cognitive software, global business services, global technology services, systems and global financing. While global technology services has the highest share in the top line with about 35%, cloud and cognitive business is the most lucrative business as it has more than 25% pre-tax margin.
The company announced second quarter financial figures at the end of July. Revenue was $18.7 billion implying 3% year-over-year (YOY) growth. Net income of $1.3 million meant a decline of 3% YOY. Diluted non-GAAP earnings per share (EPS) was $2.33. A year ago, it had been $2.18. Meanwhile, net cash from operating activities stood at $17.7 billion.
Management believes quantum computing will play a key role in healthcare as it could "enable a range of disruptive use cases for providers and health plans by accelerating diagnoses, personalizing medicine, and optimizing pricing. Quantum-enhanced machine learning algorithms are particularly relevant to the sector."
On the results, CFO James Kavanaugh cited, "We expanded operating margins and grew profit dollars in the quarter, providing a key contribution to our cash performance." The company expects to grow revenue for fiscal year 2021 and anticipates free cash flow of $11 billion-$12 billion in 2021.
So far in the year, IBM stock returned just over 9.3%, and hit a multi-year high in June. Since then, though the shares have come under pressure, and price-sales (P/S) ratio stands at 1.66 times. Potential investors could regard the recent decline in price as an opportunity to buy for the long-run.
Quantum Computing Stocks to Buy: Microsoft (MSFT)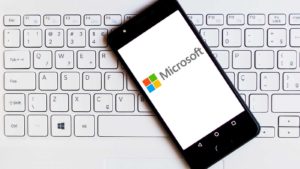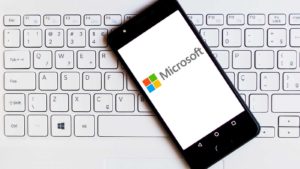 Source: rafapress / Shutterstock.com
52-week Range: $196.25– $305.84
Dividend Yield: 0.76%
Our last stock is the tech giant Microsoft, which generates revenue from three segments namely Productivity and Business Processes (such as Office 365 and LinkedIn) , Intelligent Cloud (Azure, Premier Support Services, and Consulting Services) and More Personal Computing (Windows Commercial, Bing, and Xbox).
Microsoft's fiscal year ends on June 30. At the end of July, the company issued Q4 2021 results. Revenue was $46.2 billion, up 21% YOY. Additionally, net income grew 47% YOY growth to $16.5 billion. Diluted EPS was $2.17 for the fourth quarter, up 49% from a year ago. The company also ended its fiscal year with $14.2 billion cash and equivalents.
Following the announcement, CFO Amy Hood said, "As we closed out the fiscal year, our sales teams and partners delivered a strong quarter with over 20% top and bottom-line growth, highlighted by commercial bookings growth of 30% year over year."
For the next quarter, Microsoft shared its segment revenue guidance. Hence, in the Productivity and Business Processes segment, the company expects its revenue between $14.5 and $14.75 billion. For Intelligent Cloud, Microsoft anticipates revenue to be between $16.4 and $16.65 billion.
Microsoft highlights, "From breakthroughs in physics and nanomaterials to seamless integration with Microsoft Azure, Microsoft is leading the way to scalable, accessible quantum computing." For example, analysts have been pointing out how Microsoft's quantum technology could influence the power industry, healthecare privacy, and personalized medicine.
So far in 2021, MSFT stock is up more than 33% and reached a record high in late August. Moreover, the stock is trading at 13.38 times current sales. Therefore, interested readers could consider investing in the shares for the long-term around current levels.
On the date of publication, Tezcan Gecgil did not have (either directly or indirectly) any positions in the securities mentioned in this article. The opinions expressed in this article are those of the writer, subject to the InvestorPlace.com Publishing Guidelines.
Tezcan Gecgil has worked in investment management for over two decades in the U.S. and U.K. In addition to formal higher education in the field, she has also completed all 3 levels of the Chartered Market Technician (CMT) examination. Her passion is for options trading based on technical analysis of fundamentally strong companies. She especially enjoys setting up weekly covered calls for income generation.